Few minutes back, Team Liquid Twitted about the temporary replacement of boxi.
As per the tweet from Liquid Dota 2 BOXI The offlaner of team has some health crisis in his family so he has to take care of them. So for the time being they have took Sumail the TI5 Winner for the offlane position.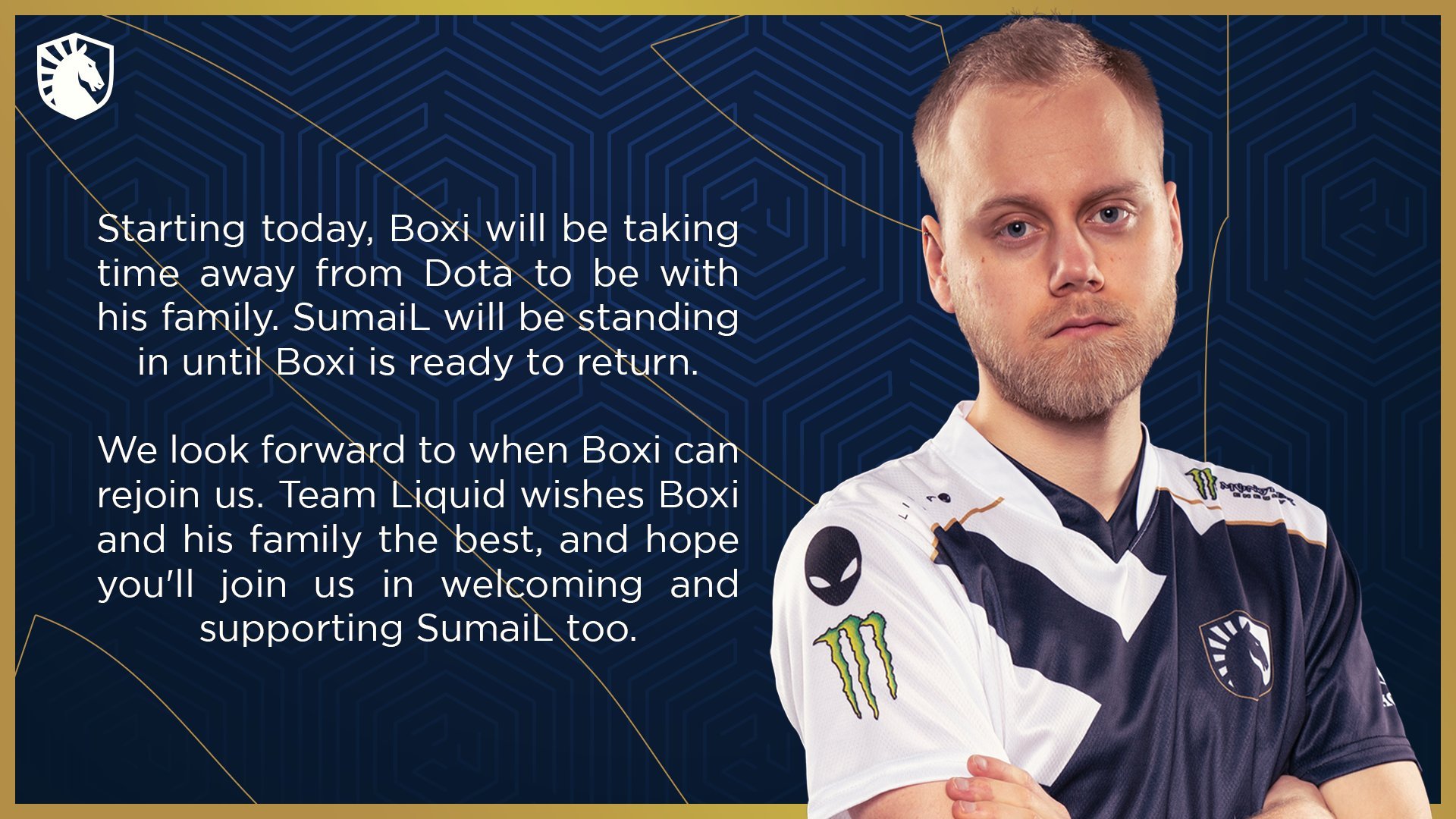 The new roster of the team liquid would be,
miCKe – Safelane Carry

qojqva – Midlaner
Sumail – Offlaner
Taiga – Soft Support

iNSaNiA – Hard support



Team Liquid tweeted that "Starting today, Boxi will be taking time away from dota 2 to be with his family. Sumail will be standing in until boxi is ready to be returned. We look forward to when Boxi can rejoin us. Team Liquid Wishes Boxi and his family the best, and hope you'll join us in welcoming and supporting SumaiL too."
Most of the fans have already welcomed the decision and they are happy to see the SumaiL playing after a long time. Well he is not gonna play his usual role which is mid lane but the fans have missed him a lot and they are happy about the new roster.
Also Fans of Boxi are wishing him best of his family. Fans are replying the tweet about missing the boxi and also it is horrible way to put the news about Boxi's family.
Let us know your view through comment section.