time to commemorate your accomplishments and celebrate this significant milestone. One fantastic way to do so is by using the Class of 2023 Profile Picture Frame. In this article, we'll explore the importance of celebrating your graduation, the significance of profile picture frames, and how the Class of 2023 frame can enhance your online presence and capture this special moment.
Graduation Class of 2023 Frame for your profile picture
As you celebrate your graduation and enter the next phase of your life, don't miss the opportunity to showcase your achievements with the Class of 2023 Profile Picture Frame. Its visually appealing design, combined with the power of personalization, allows you to stand out, share your success, and enhance your online presence. Let this frame serve as a proud reminder of your accomplishments and a symbol of the exciting possibilities that lie ahead. Congratulations, Class of 2023!
Frame 1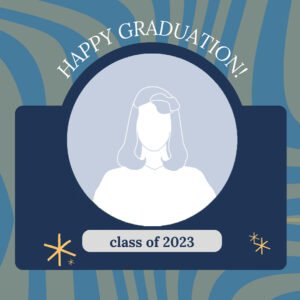 Frame 2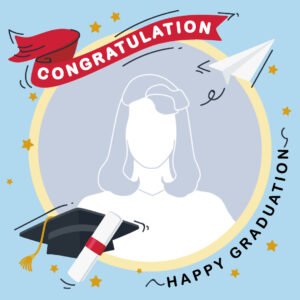 Frame 3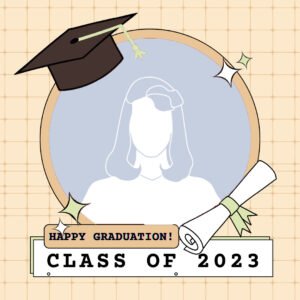 How to apply these frames on your profile picture ?
Now all you have to do is upload your picture there.
Once your photo is uploaded, you can adjust it according to the frame.
Now click on download the picture button.
Use it as your profile picture in social media websites.
Thank you!
The Class of 2023 Profile Picture Frame is designed specifically for graduates like you. It features an elegant and eye-catching design that incorporates the year of your graduation. By using this frame, you can proudly display your status as a member of the Class of 2023, creating a sense of camaraderie among your fellow graduates and allowing others to easily identify and congratulate you.