Our campaign continues to show serious momentum! We JUST barnstormed the state in the first weekend of county conventions. We set the RECORD for small dollar fundraising, we took FIRST PLACE in the MNGOP caucus straw poll by a landslide, and we've built a machine of nearly 90,000 team members who are READY to replace Tim Walz! It's time for SAFE STREETS, SCIENCE (NOT POLITICAL SCIENCE), STUDENTS, NOT BROKEN INSTITUTIONS, and SECURE ELECTIONS!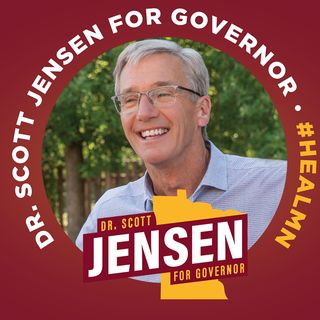 If you want to use this frame you have to follow below given steps
Visit this link of the profile frame : Frame
Now you will see your profile picture already in the frame.
Adjust as per your need.
Once you do that click on apply button or use it button.
There you go !
The frame is already applied on your profile picture.
Thank you !
Without question manipulation of data has been one of the most commonly used tools of the CDC as well as the FDA. We have seen it over and over again in Minnesota and the unexpected outcome has been that the people are more awake than bureaucrats realize.