So If you are active on twitter then you must have found that there's a new trending app called clubhouse is in the market. The app has been widely used by lots of celebrity including darek, Meek mill, 21 savage etc.
So why there's a sudden trend of this clubhouse app ?
It all started when on the 1st February, Elon must tweeted that he is gonna be on clubhouse at 10PM. Mark zuckerberg also said he likes this new app and the concept behind this app. People started looking of this app since then on apple app store but the main hurdle is that not anyone who downloaded the app can use it.
To use the app you have to get invitation from existing user of the clubhouse. That's not the only problem. Each user who successfully registered by invite will get only 2 invites. That means you can invite only 2 people to use this app. Now the demand of the app has increased so much that people don't want to waste their precious invite on anyone.
So, unless your close friend or family member got invite, you won't be able to convince others to invite you. People are even selling their invites for the 20$ to 50$.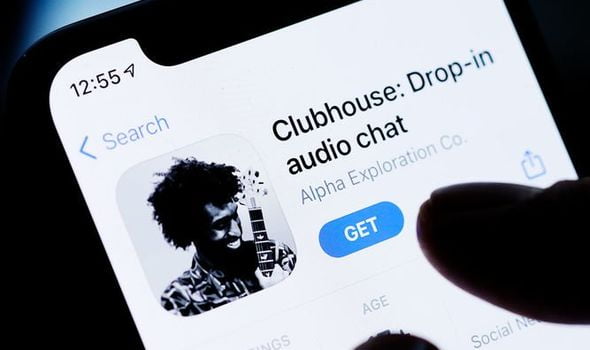 How to get Free Clubhouse invite ?
Now people are asking if there's a loophole in the system or any bug so that they can get invite without begging to others or paying. Well, i looked into it but i couldn't find any possible way to get the free invite until today.
Yes now you can get free invite of the clubhouse app by following this simple procedure i have described here.
But first lets look at the whole picture and why the clubhouse is invite only app ?
So as per the blog of clubhouse, they didn't think that clubhouse will grow this much faster. They didn't expected this much growth and that's why currently, they do not have environment and enough fetures to handle lots of users.
To limit the usage and users, they had to implement some kind of solution and that's why they limited it to only 2 invites per user. Now let's focus on how you can get invite ?
Get Free invite on clubhouse / Clubhouse registration without invite ?
If you have seen the tweeter, people are looking for a method to get a free invite of clubhouse. Some are ready to pay a good money for the invite code.
Even in the reddit, there was trending section about the invite of clubhouse (can you believe it ?).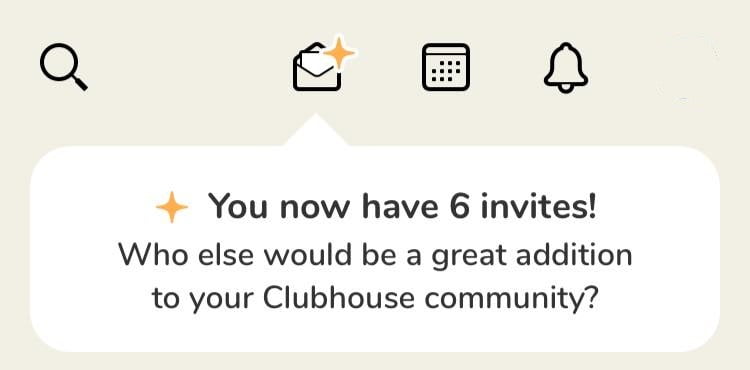 So here i have simple method. by that you can get invite for free. There's no link or code that works for everyone but its just a simple trick.
You will still have to find one person with invite. But using the method user can invite as many user as he/she want without wasting invites.
1) First of all save the phone number of the person who has invites.
2) Now you have to download clubhouse from the app store. 
3) Once you downloaded the app they will ask for the registration. 
4) Provide username and phone number on the app and you will become queued user.
4) But since you have the clubhouse user in your contact list, the existing user will get notification about approving you to the clubhouse without wasting his/her invite.
5) Ask your friend to open the app and approve you from the clubhouse app.
6) Bring your whole squad to the clubhouse.
Can i download clubhouse for the android ?
Unfortunately no. If you are android phone user then you have to wait for them to make android version of clubhouse app.
Currently only iPhone users can download and use the app because they haven't made android version of the club house app.
There's lots of fake apps with clubhouse name popped up in the playstore because of demand but don't be foolish. I recommend you to always read the official blog of the company or always believe in trusted source.
if we look at the states and facts, The app officially launched in April of 2020 and is valued at $1 billion, according to Axios.
No one believed that the short video app can thrive the market but tik tok is doing magic. Just like that the expert says that this will be another kind of large social media someday.
I believe mark zuckerberg is already developing the alternative of clubhouse lol.
The Chinese company Agora is providing necessary tools to run the app and their stocks has been very bullish since the demand of this app increased.
How clubhouse works ?
So basically in the clubhouse there's feature called room that you can create and invite people to join in just like telegram channels. But the telegram channel is one way communication but in the clubhouse, if any person in the room wants to speak, they can raise a hand and admin can choose whether to let them speak or not.
So it's a two way communication but admin can control the room as i said and that's what makes it best.
So, i hope you liked my trick and my article about how to get unlimited clubhouse invites. Once you know the trick, dont forget to share this post with others. Its not a bug that if you exploit it will be fixed. it's legit method and lots of people are using it.
Be healthy and keep the social distance.