Uttarayan Is Synonyms Of Makarsankranti and whole gujarat celebrates this festival every year by flying kites.
But You Ever think that why do we fly kites on makar sankranti or on uttarayan ? So here you will get the answer of this question about kite flying ritual.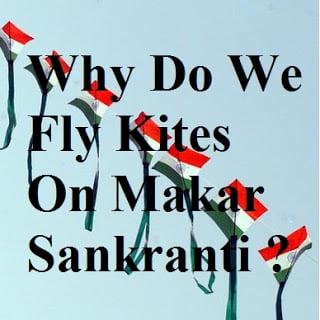 Why Do We Fly Kites On Makar Sankranti ?
To Know The answer first of all you must know what is makar sankranti. If you don't Know what is makar sankranti and what is uttarayan or why do we celebrates Uttarayan Then First Read that article.
Makar sankranti Is The Festival of Kite Flying. All People goes to their roof top and fly kites. Uttarayan Is Festival Of lots of enjoyment and enthusiasm. There are lots of rituals And Customs Are Linked With This Uttarayan Festival.
Kite Flying is one of the most Popular Ritual Of this Makar sankranti Festival. This Ritual is not only for enjoyment or happiness, There are some hidden Benefits and Meaning Behind This Kite Flying Festival.
Reason Behind Kite Flying On Makar Sankranti
The Main Reason Behind This Kite Flying Ritual On Uttarayan Is Describe Here. People fly kites on this day because by Flying Kites unknowingly People gain the benefits of sun exposure.
During kite flying the human body is continuously exposed to sun rays, which eradicates most of the infections and insanitation.
During The Season of Cold, Human body gets Suffers And Infected with some Disease Like cough and cold and the Dry Skin during this season.
When Sun moves From Dakshin Ayan to the Uttarayana, the rays of son play the role of medicine for the human body during winter.
So These Are The Reasons Why We Celebrates Uttarayan By Flying the kites. I Hope That you got the right answer for your question, why do we fly kites on makar sankranti.