We all know that Memorial Day is coming and as we do for all the festival, occasion and causes we have created frames for Memorial Day as well.
As Memorial Day approaches, it's time to honor and remember the brave men and women who have sacrificed their lives for our country. And what better way to show your patriotism than by adding a Memorial Day frame to your profile picture on social media? Not only does it serve as a small gesture of gratitude towards those who gave everything for us, but it also inspires others to do the same. In this blog post, we'll guide you through the easy steps of adding a Memorial Day frame to your profile pic so you can proudly display your love for America. Let's get started.
Memorial Day Frame 2023
Me and my friend are frame creator on and we upload our frame on so all the people around the world can use our frame.
If you search in Profile Picture frame, you can find our page from which you can choose the frame you like and apply it directly to your profile picture from inside the.
Also we don't collect any of the information from your profile or the profile picture.
This is the feature and people can use this feature for free. We are only frame creators.
Here are some sample Memorial Day frames.
Frame 1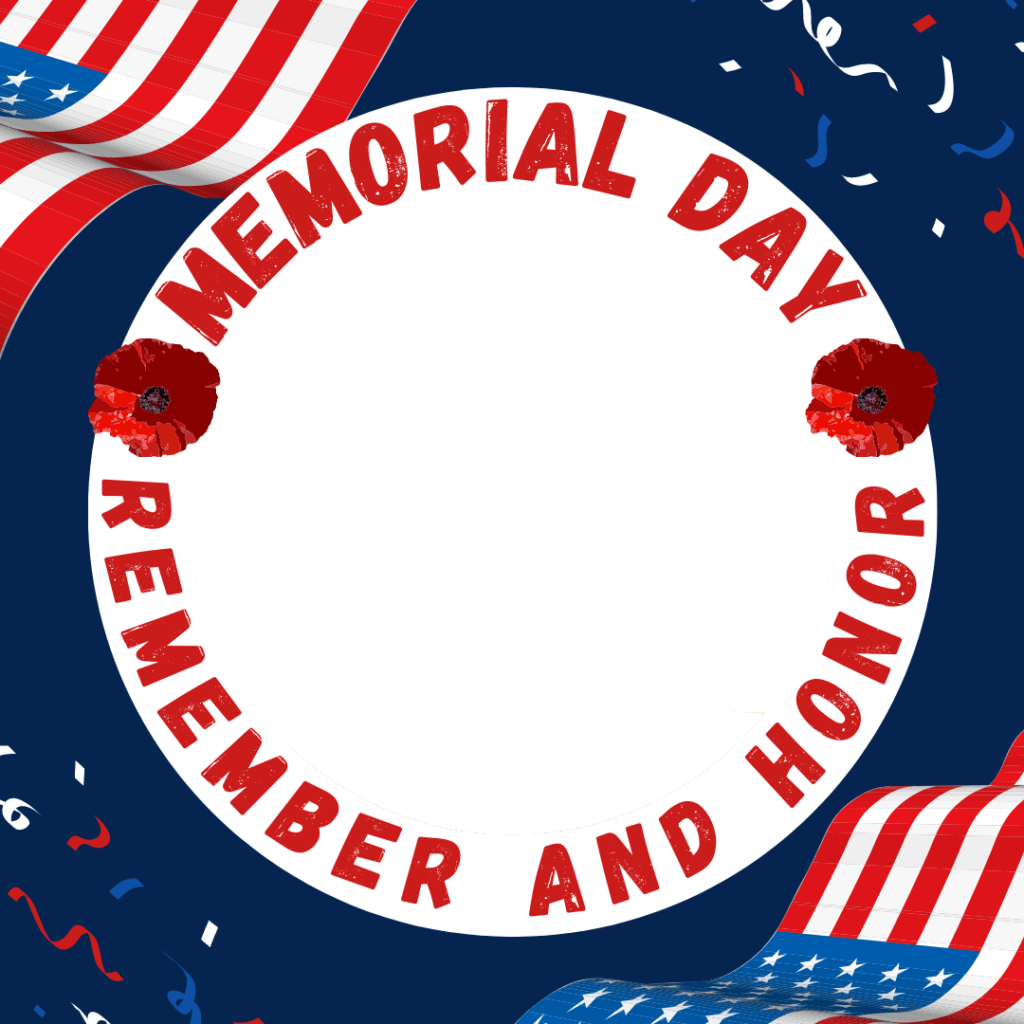 Update your profile picture with this frame.
First of all you have to select the frame. Frame 1.
Now you can adjust the frame on your profile picture.
Select the period of time for which you want frame to be applied.
Now click on use it button to apply the frame on your profile picture.
Memorial day !